Windows - User Guide
Now that you have successfully installed the StreamVPN client on to your computer, starting it up and using it is very simple. 
Connecting for the first time
Double click on the StreamVPN icon on the desktop to launch the VPN client.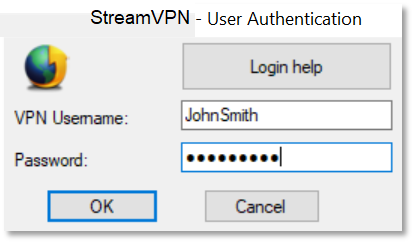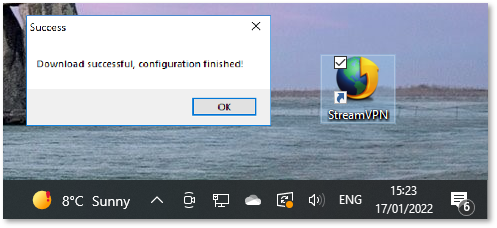 Login help
If you don't have the VPN Username to hand please login to your account using your email address and password.
Click here to go to the login page. Once logged click on subscriptions where you will find the VPN username.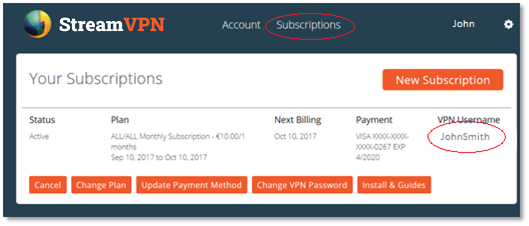 Missing Icon
If you don't see the small red icon it maybe hidden. Just click on the small arrow at the bottom of the screen and drag it on to the toolbar.


Connecting and disconnecting your VPN
Go in to the tool bar, click on the little globe and choose which country service you want to connect to.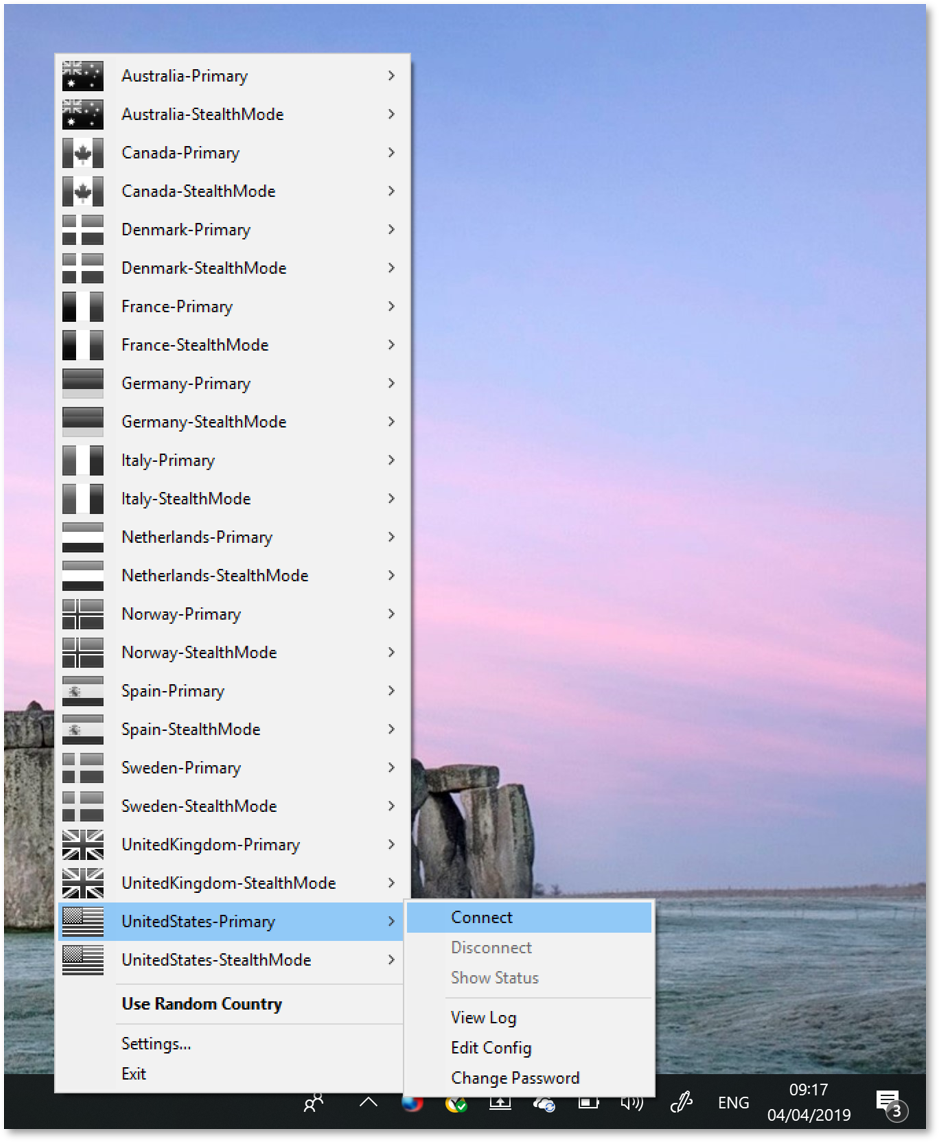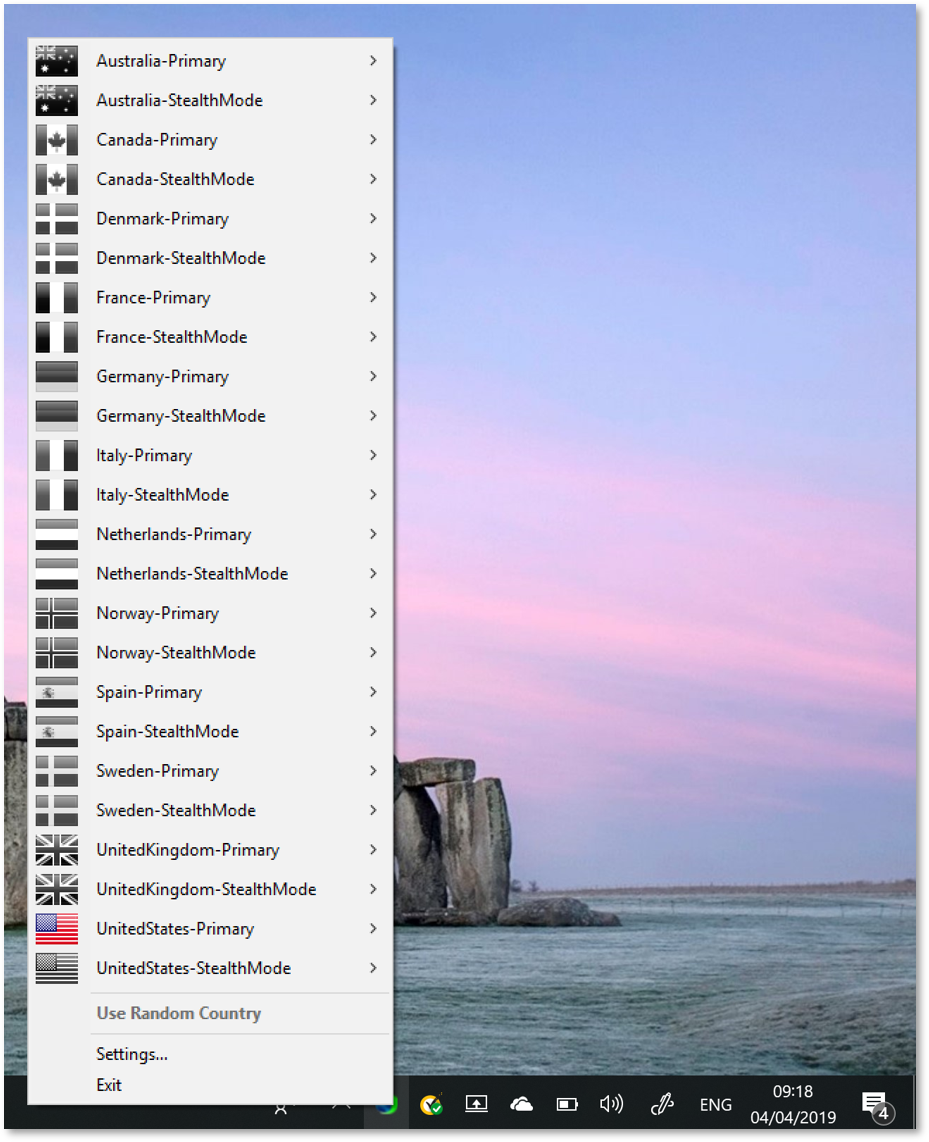 Once you have successfully connected the arrow on the little globe will turn green. You will also get a little speech bubble appear (as seen earlier) to tell you which country you have connected to.
Then from here you can go to the channels page to check out some of the great apps and content available.
Stealth Mode
"Stealth Mode" is a VPN connection that adds an additional level of encryption and should used to bypass local restrictions made by the authorities to block VPNs domestically. For example, UAE and China. We recommend you use the Primary connection as the default and only use Stealth mode when required as it does mean a slightly slower connection due to the additional encryption.
Disconnecting
This is essentially the same as the process for connecting but in reverse. Just go back into the System Tray and right click on the green arrowed globe.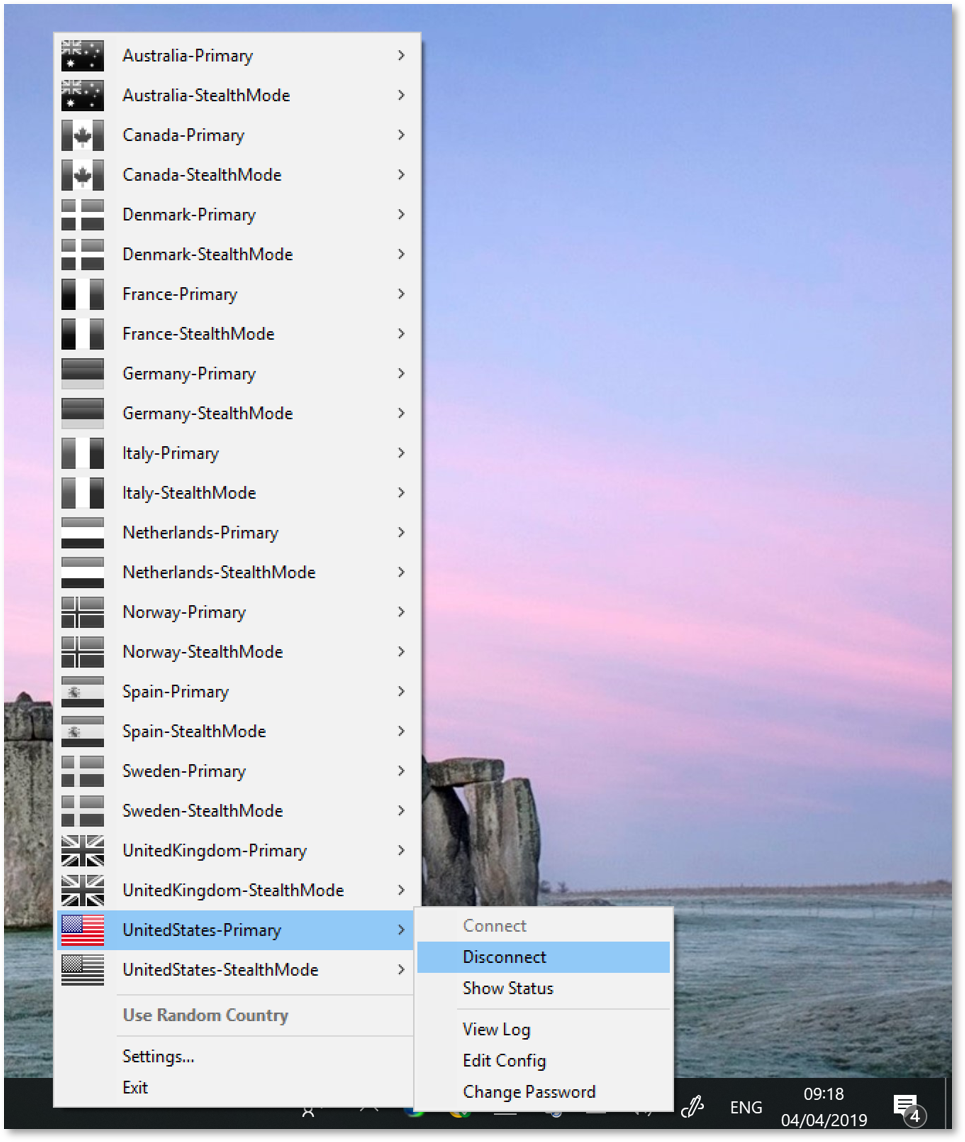 Additional Features
We have some additional features that further ensue your privacy and security on line.
Go to "Settings" and "General" tab to set the VPN to shut down your internet in the event the VPN connection drops.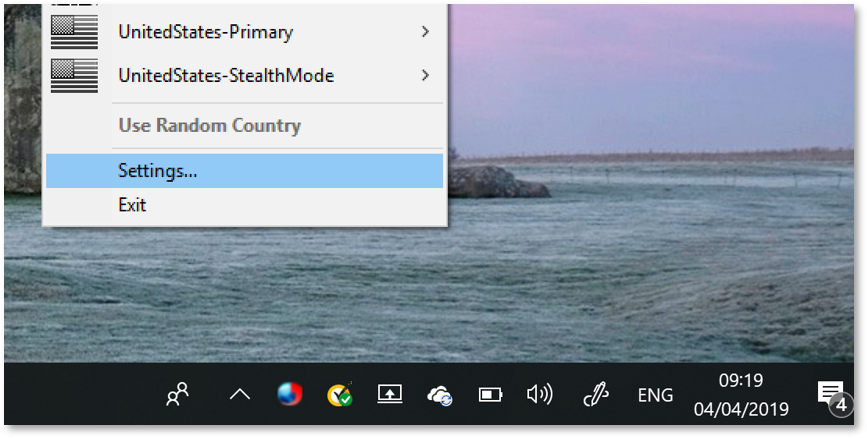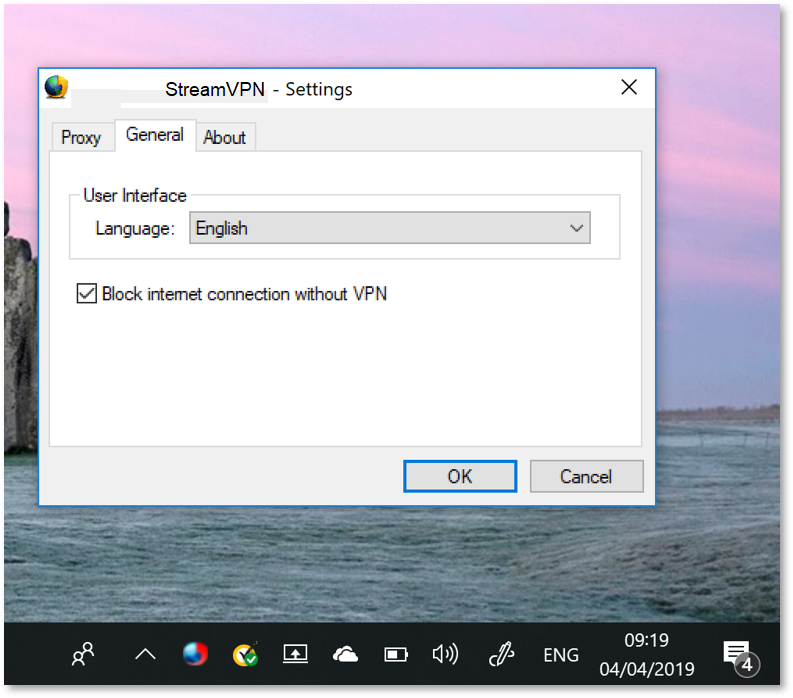 In the event the internet is shut down, simply reconnect the VPN or reboot your computer to re-enable internet connection.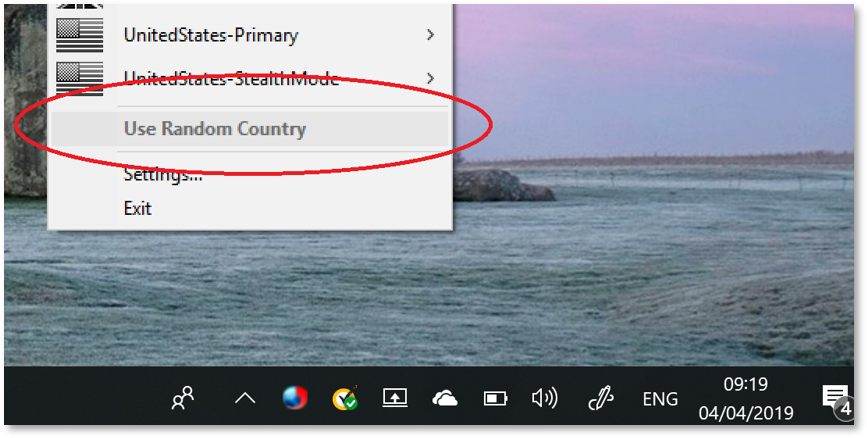 Select "Use Random Country" and the VPN will randomly select a connection from country, server and connection type every time you connect to ensure you always have a different IP address.