Access BBC iPlayer, Sport, Drama and other great entertainment from wherever you are in the world with a UK VPN
Starting from £3.99/month
30-day money-back guarantee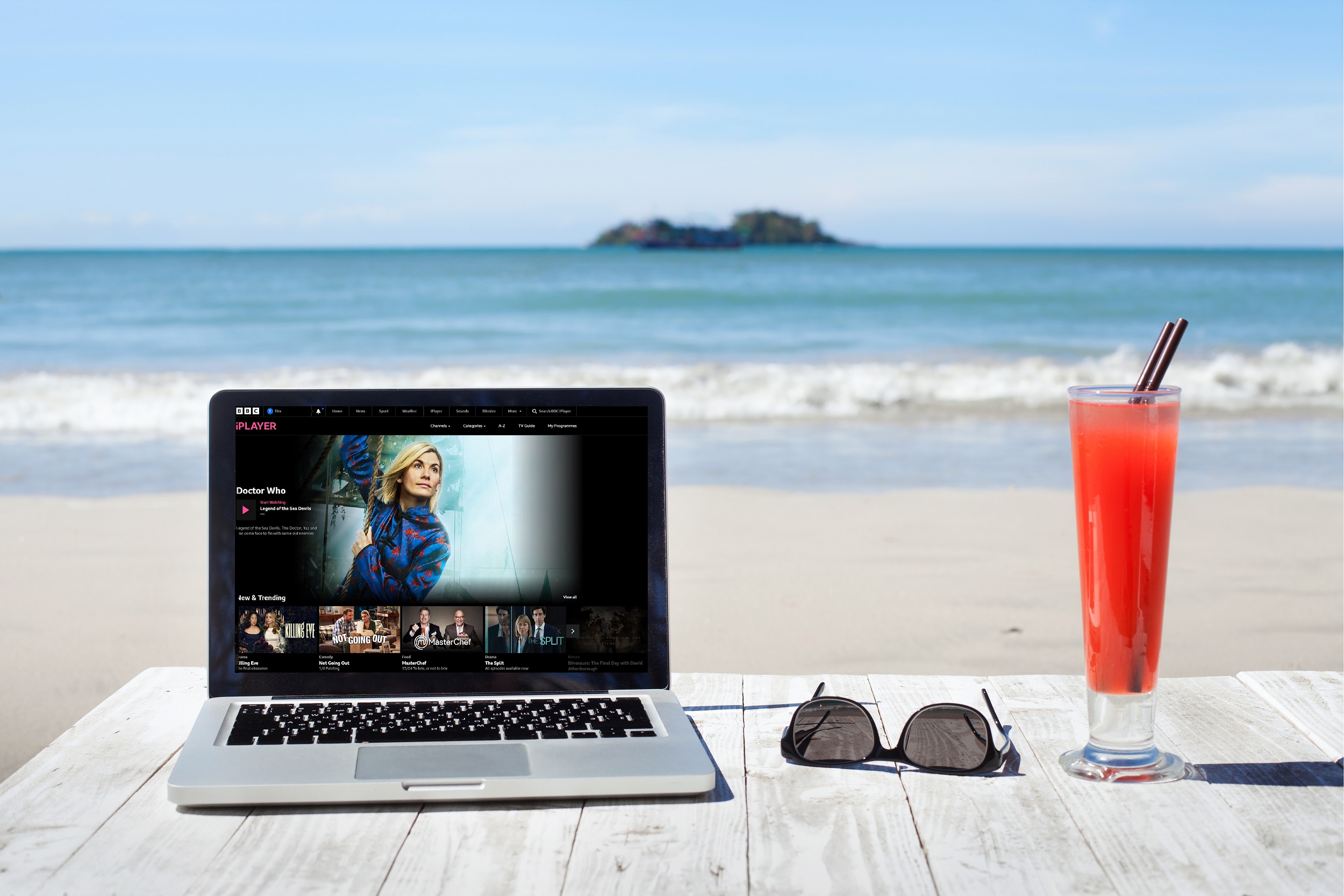 How to use a VPN to stream BBC iPlayer from anywhere in the world
In order to bypass the BBC geo-restriction and unblock BBC iPlayer, you need to use a UK VPN. By using a VPN, you can access all programs from the BBC channels for free on all your devices and enjoy your British telly outside the UK.
BBC iPlayer is blocking the majority of the VPNs on the market, but thanks to our experience in providing VPN to watch TV abroad, our UK VPN to watch the BBC is never down!
Whether you are in Spain, USA, France, Germany, Thailand, Canada or anywhere else in the world, watching BBC iPlayer abroad has never been easier. Watch your favorite BBC channels such as BBC One, BBC Two, Cbeebies and unblock your favourite TV shows like Eastenders, The Great British Bake Off, Poldark and more!
You don't have to be tech-savvy to install your UK VPN and enjoy watching BBC iPlayer online and offline abroad, sign up now to unblock BBC content from anywhere in the world within 5 minutes!
We can even assist you remotely if you are uncomfortable with technology CLICK HERE - Free Installation Service
During the dark days of Covid, when we were stuck in a never ending round of lockdowns, one of the bright spots was binge watching great drama's and watching live sports even with no crowds! A lot of the stuff we were watching was on BBC iPlayer. How lucky can we be in the UK to have such a wonderful platform as BBC iPlayer! So much content including world leading drama, soaps, entertainment and live sport.
Now that we have been able to start travelling again, you might notice that you can't take BBC iPlayer with you abroad. It is geo restricted or blocked to be more precise.
It is in fact very easy to get around the restrictions outside the UK by using a UK VPN. VPNs have been around for a long time to help companies and private individuals keep their data safe and private. But a VPN can also be used to get around these blocks. But don't think for a moment they all work, they don't. StreamVPN guarantees access to watching BBC live abroad or your money back within 30 days of sign up.
We support up to 5 simultaneous connections and all your favourite operating systems and devices including iOS, Android, Mac OS and Windows on tablets, mobiles and desktops. On top of this, we have apps to enable you to use our service on Amazon Fire and Apple TV. For expats, if you want to have a UK connection throughout your home, we support VPN routers. Travelling to new countries and experiencing new things is a wonderful thing, but so is taking a little bit of home with you. So go on don't compromise, take the BBC with you wherever you are going in the world and stream BBC iPlayer Abroad. Sign up to StreamVPN today risk free for 30 days from £3.99 per month.
Read more